The best easy access, areas (from asphalt) are: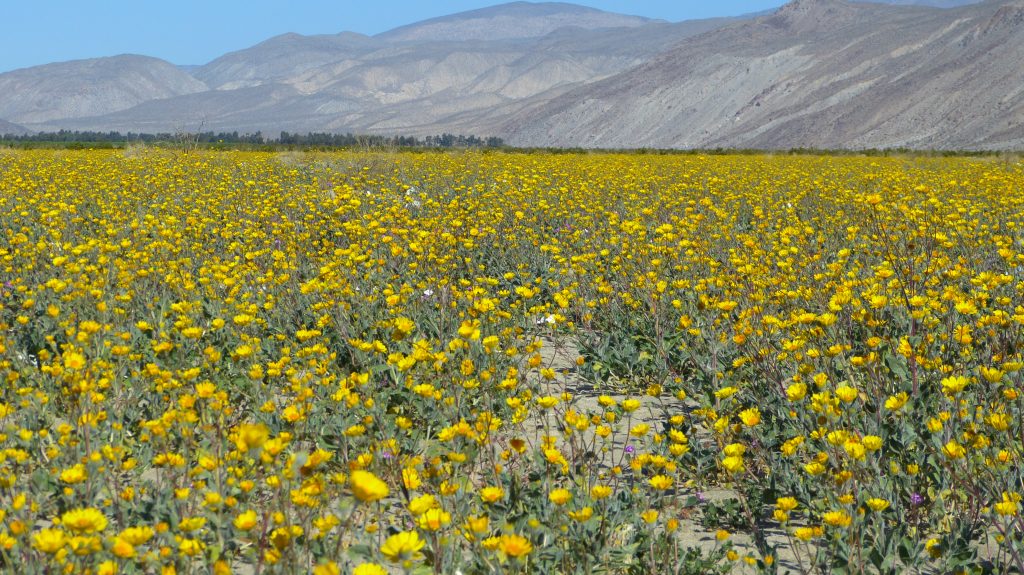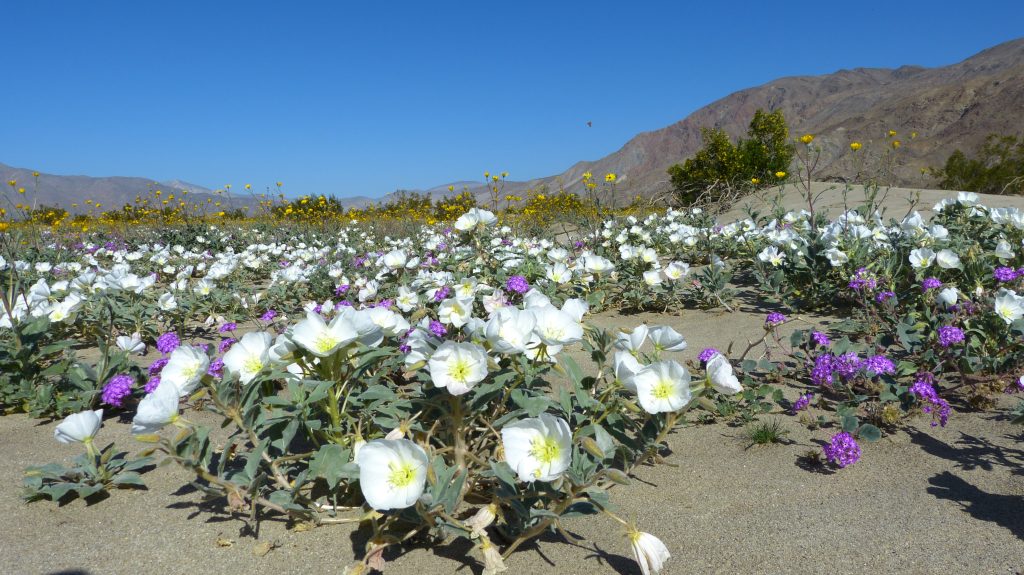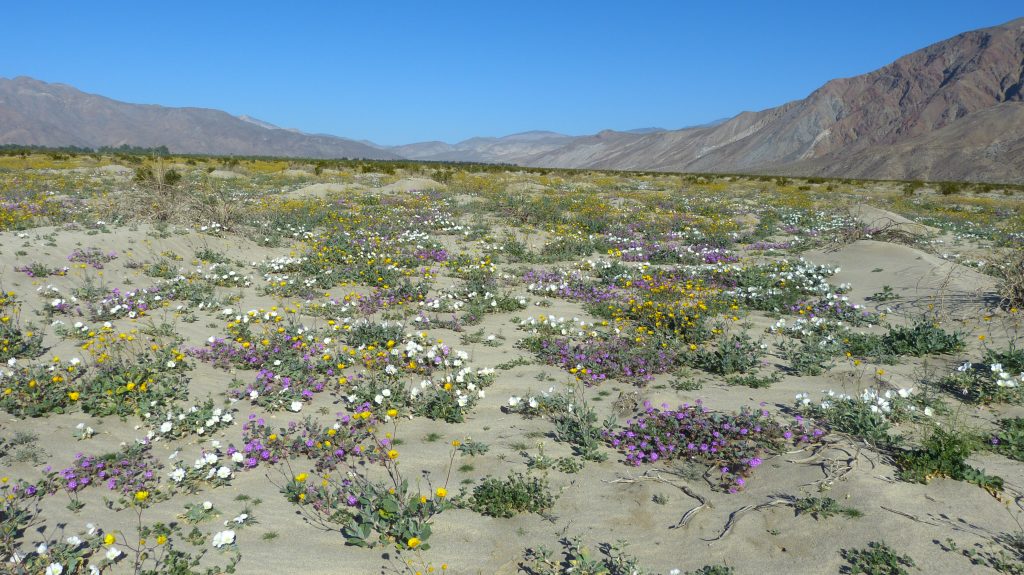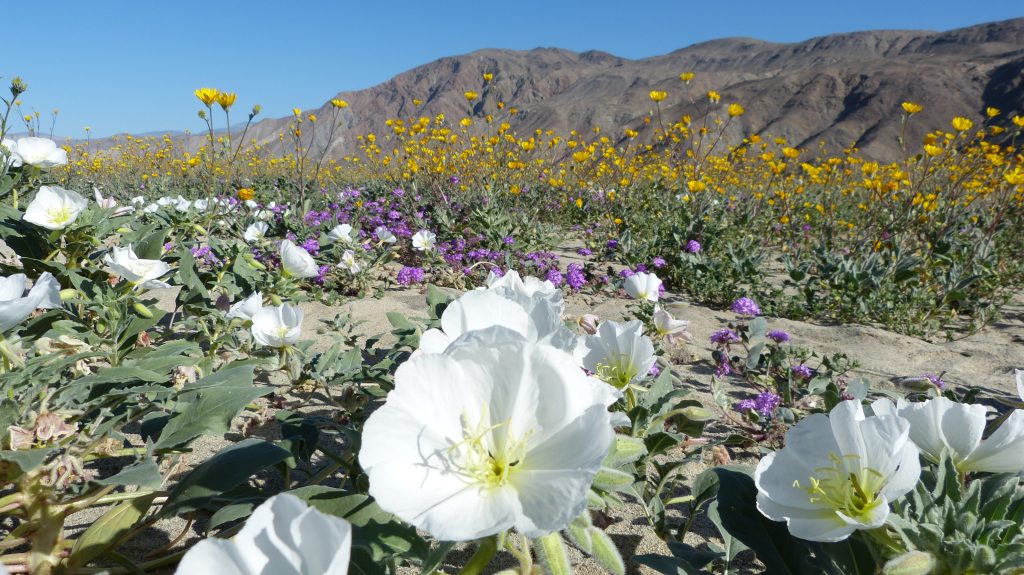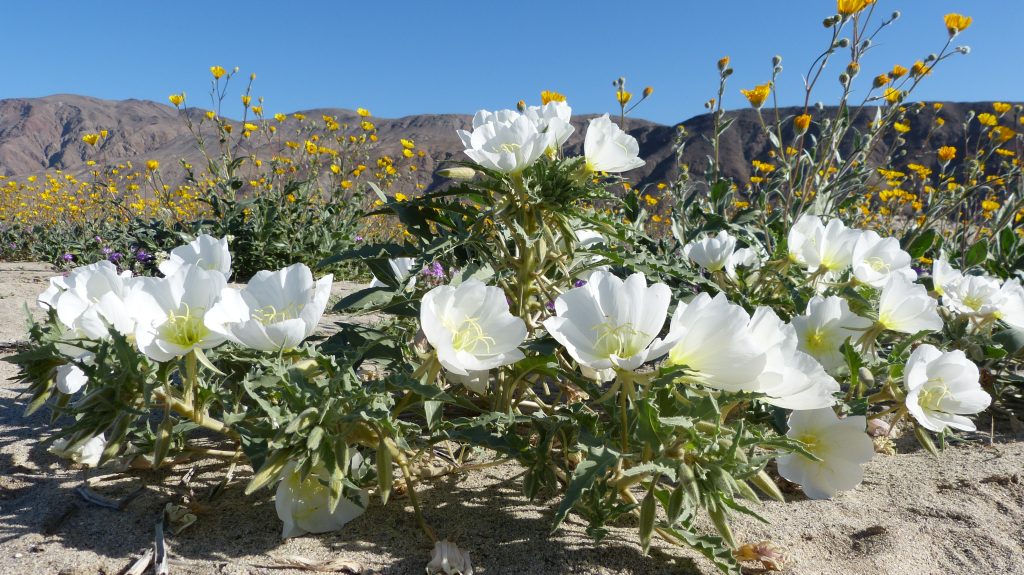 Tips:

The white Oenothera deltoides deltoides , Dune evening primrose is a night bloomer, best to visit early or late or on a cool day.
Geraea canescens , Desert sunflower may not be open early in the day.


Photos are an example of what you might find, not necessarily in this year.